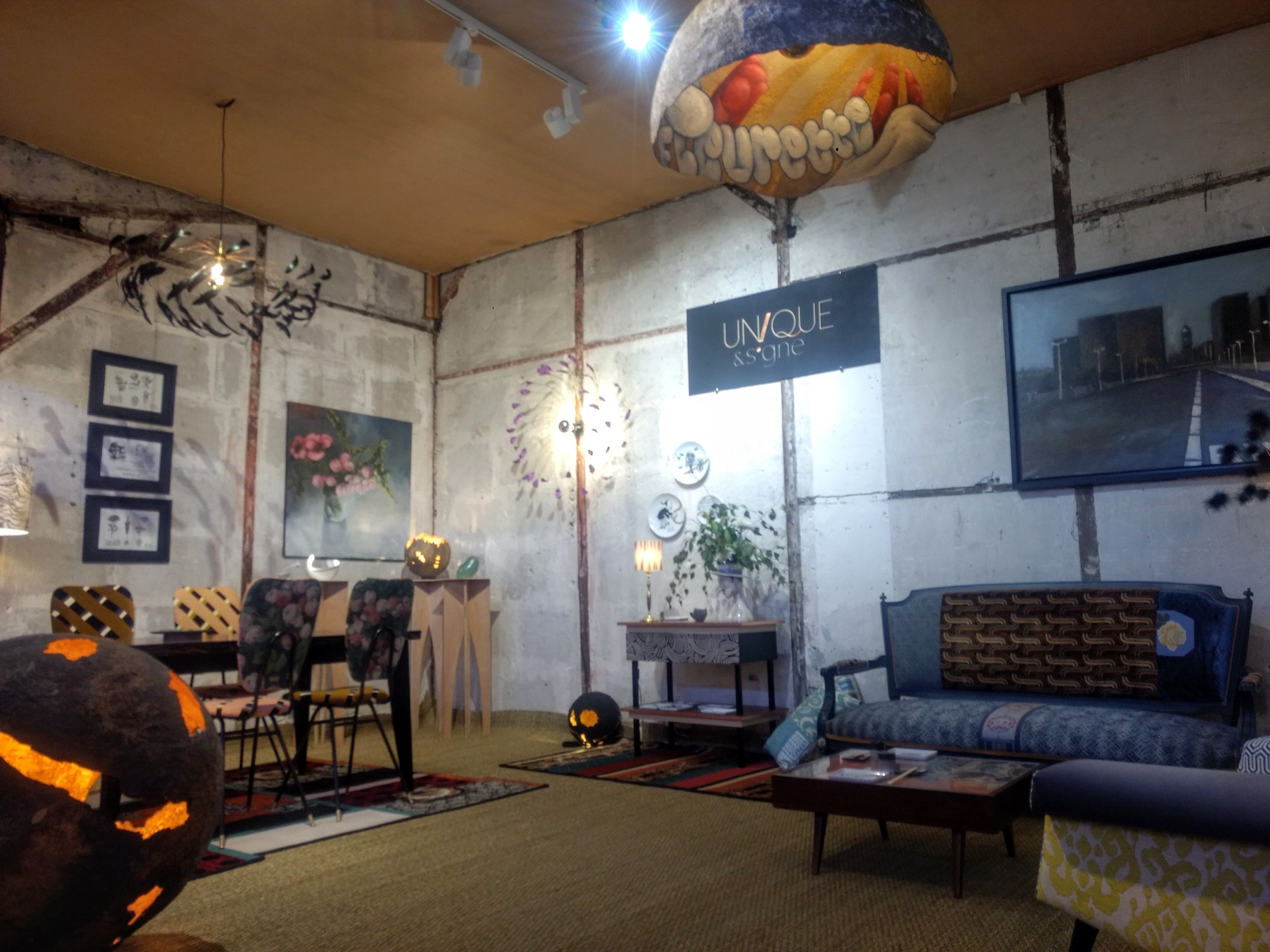 The Art Collective
Unique & Signé is a collective of artists, craftsmen and designers working on the unique high-end piece in the world of interior design. Traditional French know-how from the past is revisited, diverted, updated:
ceramics, plumasserie, woven decorations, oil paintings, calligraphy on porcelain, mosaic, Haute-Couture embroidery, furniture design, lighting sculpture, gilding...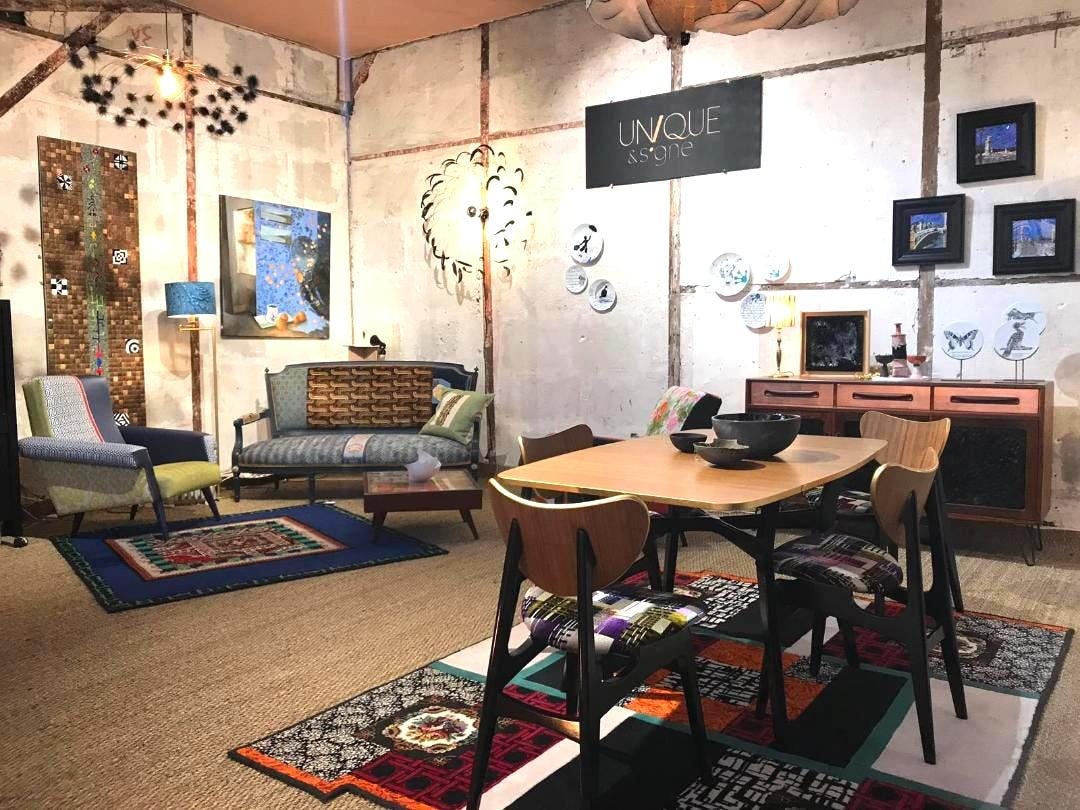 The Concept
In an original staging of living rooms, the different personal universes are juxtaposed and complement each other with poetry, creating a strong and
contemporary visual effect. A reference to Haute Couture, an astonishing harmony is born from this mixture of pieces with an assumed and offbeat aesthetics.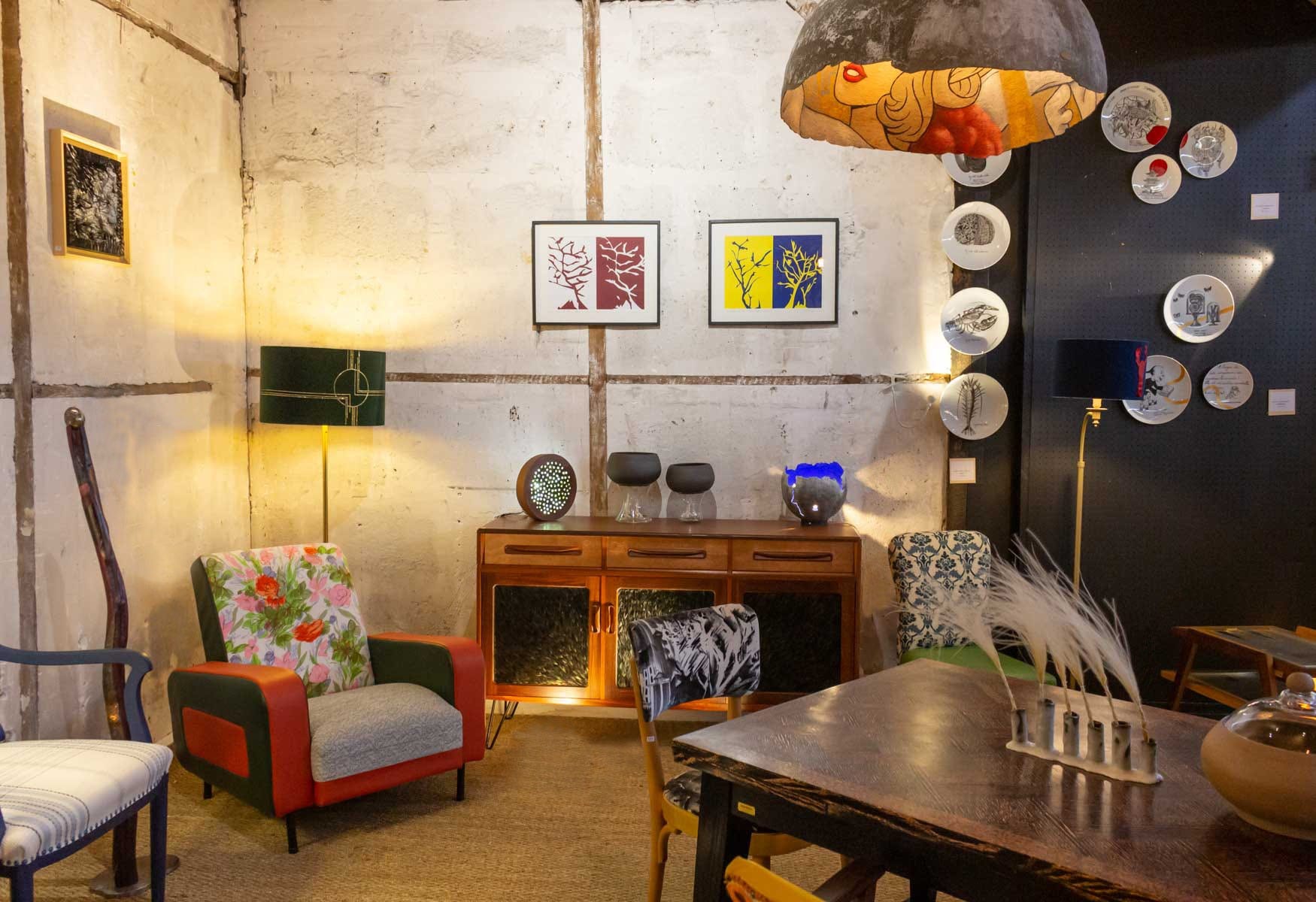 The Showroom
Stands n°196-197, Marché Biron, Paris Saint-Ouen Flea Market
85, rue des Rosiers 93400 Saint-Ouen.
Opening hours :
Saturday / Sunday 10h-18h
Monday on appointment only
News & Gallery
We regularly update this page about our upcoming events, latest news, exclusive information on our new projects, offers and other important announcements.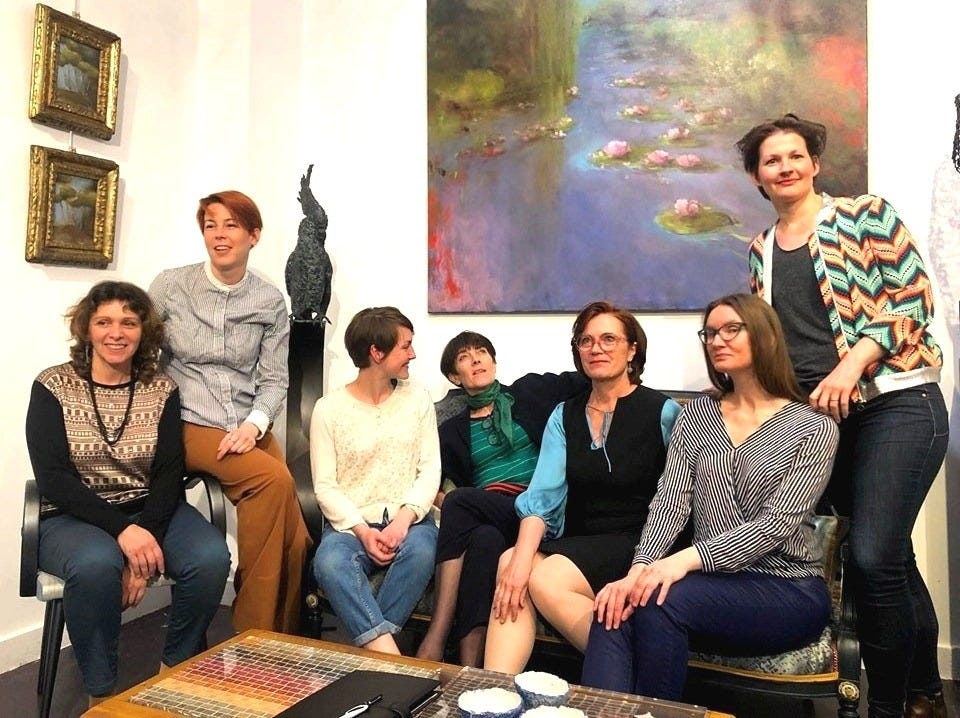 How it all started
The project idea emerged in 2016, initiated by the participation of Jeanne Julien - of Sièges Chics - at the
"Maison & Objet" international fair. She is confronted to the world of professionals of home decoration,
interested in her work. They followed her evolution but were not in position to integrate some pieces to
their projects: "we love your artwork, but, unfortunately, we don't know how to place them".
In 2017, Jeanne Julien met Mathilde Bart, from the Mademoiselle Fraise atelier. The core of their work is
similar: its unique and signed - "Unique et signé". Together, they developed for more than a year the
concept, addressing both craftsmen and clients expectations, as per visibility and sales.
Gradually, the group of artists and craftsmen grew and that's how the collective "Unique & Signé" had its
first exhibition in 2019.
Vos paramètres de cookies actuels empêchent l'affichage de contenu émanant de Google Maps. Cliquez sur "Accepter et afficher le contenu" pour afficher ce contenu et accepter la politique d'utilisation des cookies de Google Maps. Consultez la Politique de confidentialité de Google Maps pour plus d'informations. Vous pouvez retirer votre consentement à tout moment dans vos paramètres des cookies.
Accepter et afficher le contenu
Address
Showroom Unique & Signé
Paris Saint-Ouen Flea Market
Marché Biron
Alley 2 - Stands 191/192
85, rue des Rosiers
93400 Saint-Ouen
Showroom opening hours
Sat & Sun 10-18
Monday on appointment only
Bus 85
Metro line 4 : Porte de Clignancourt
Metro line 13 : Garibaldi